11 Steps to Getting Noticed on Google My Business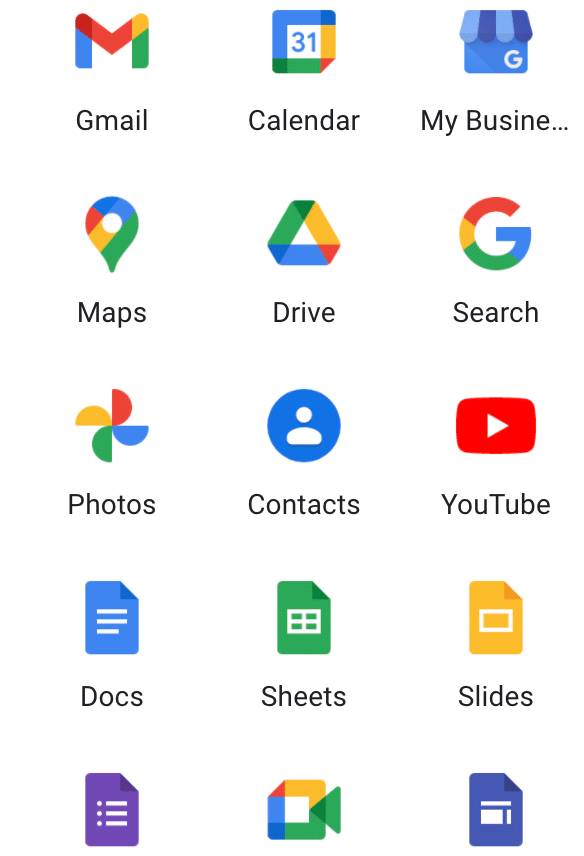 So, Google has developed over 130 apps.
You have Gmail, Search, My Business, Analytics, Tag Manager, Data Studio, Calendar, Maps, Translate, Drive, Doc, Sheets, Slides, Forms, Meet, Ads, Google; I think you get the drift.
There's a lot out there and when you're a business owner trying to figure out how to get noticed, Google My Business is the first place to look. So how do you setup your page? We'll walk you through it.
Make sure you have a gmail account first or that you're logged into the correct gmail account you'd like connected to this Business Listing you're going to setup.
– We recommend keeping all business related things under a business email and personal related things under your personal email.
Go to https://business.google.com/
Click Manage Now
Enter in your business name. If there happens to already be an existing on, it will pop up. You definitely want to make sure there aren't any duplicate listings; they're rather difficult to get rid of. So either make a new listing that doesn't exist yet or select the one that is already showing in the list.
Add a category that fits your business the best. Not all businesses will have an EXACT category, but sadly we cannot make up our own.
If you have customers visit you at your storefront, then mark 'yes' to the next question. If you are a service and you go to the customer, mark 'no'. If you believe that you do both fairly equally (as we do as well), just put yes and add your location. You will show up more often and frequently if you have a physical address. When people look up certain keywords in Google maps, the businesses that will show up usually go off of location. The closer you are to that person, the more likely you are to show up.
You will then either enter your business address or the service areas that you are willing to travel to visit your customers, based off of your last answer.
Your next question will ask if you ALSO serve clients outside of your location.
Add your phone number and website URL.
The last step will be to verify your business! If you are new, they will send your address a postcard within the next 5 days. That postcard will have a code on it. Once you receive the postcard, you'll come back to your listing here and enter in that code so that you are now a verified business on Google My Business. *You will not be viewable by the public until you have done this.
In the meantime, you can add your services that you provide, your business hours, a business description, and of course photos and your logo.
That's what it takes to setup your listing 🙂 It's free and basically just like setting up an account or profile.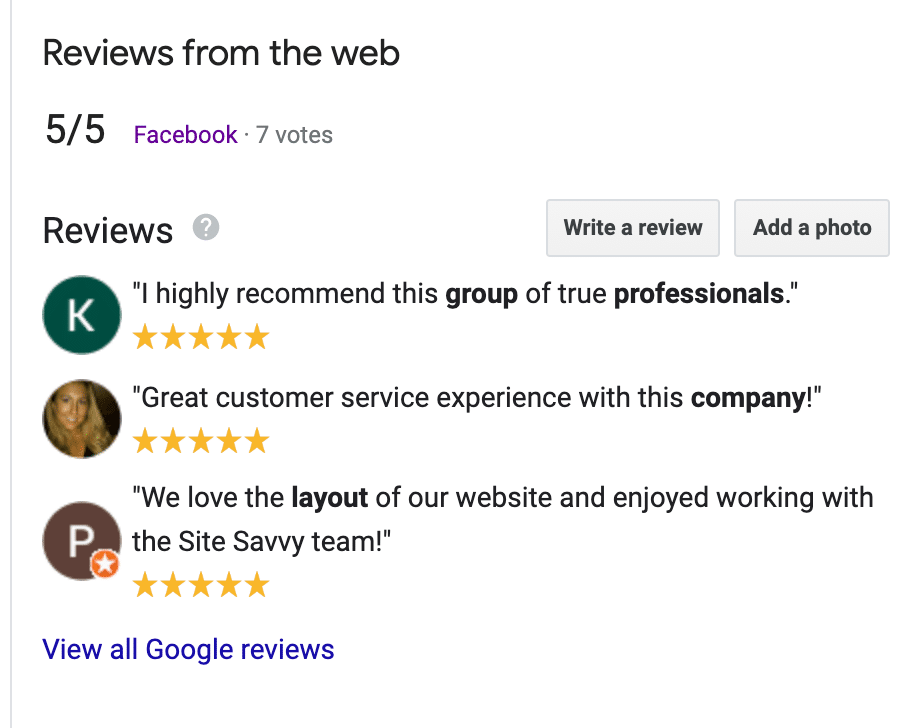 Now once you've verified your listing, please don't get the idea that you'll immediately be #1 on Google, at the top of the list for everyone to see. Slow down there; that will take time. But you took the first step!
Now that you have it setup, you have to put some work behind it. What will really help you stand out from your competitors is to have clients of yours posting reviews on your listing.
Go ahead and google yourself, and scroll down your listing to the reviews section. Click on 'write a review' and then copy and paste the URL. Send that URL to your customers so it's quick and easy for them to talk about how great their experience was with your company!
If you can create a habit of reaching out to clients after you've done work for them to get a review; and you're able to do it consistently throughout the years (not just getting a whole bunch all in one month and then nothing for the next year) you will build some great organic growth that way.
We've done this with hundreds of clients and also helped out our local Business Network International (BNI) Chapter understand how they can build great organic ranking on Google with just a little bit of time and elbow grease.
Let us know if you have any questions!