Training Event | Increase your Google Ranking and Website Traffic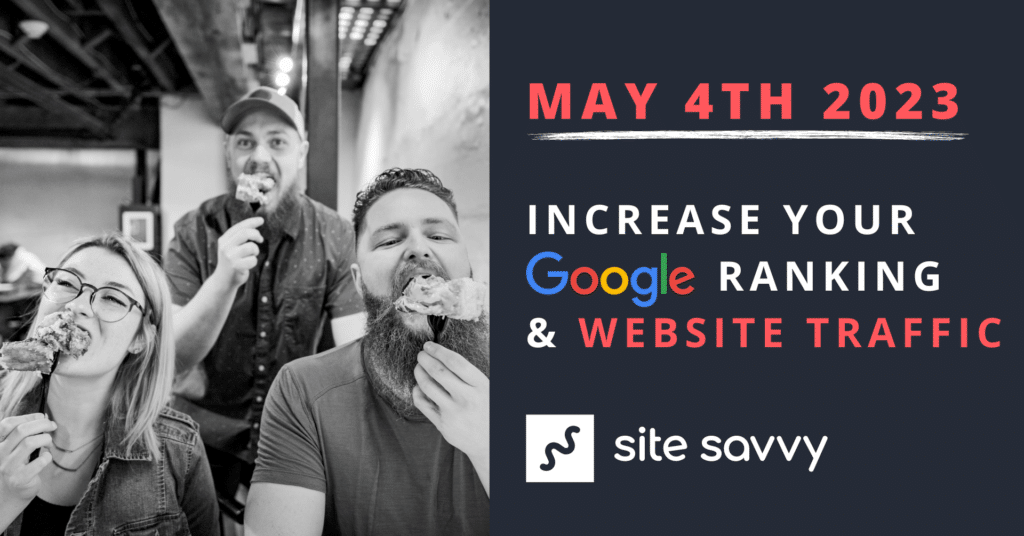 Now that Site Savvy is actively managing 85+ websites, we think it's about time to share our knowledge with all of you!
If you live in Yakima Washington, come check out our first ever website training event!
Event Details
What You Can Expect
On top of learning:
how to manage your website,
ways to proactively add value to your site,
how to drive more potential clients to your website,
how to increase your Google ranking – (SEO) search engine optimization,
how to stand out from your competition, and
utilize your social media platforms with your website –
You will also get to:
network with business minded people,
enjoy cinnamon rolls and snacks,
sample hard cider and beer and,
buy a glass of your favorite!
We'll end the event with Q&A's, so be ready!
Not Just a One-and-Done
When you have a website, it's not just a one-and-done setup and that's it. There's a lot of management involved. We've been proactively working with clients since 2015 on their website every single month; so we know there's so much that can be done! Just as your business or organization is growing and breathing, your website and your online presence should be doing the same.
Location: High Desert and Shorthead Brewing tasting room
Ben Record, co-owner of High Desert Cider who is partnered with Shorthead Brewing, and the rest of the owners are excited to share their space for our event! Their space is open for other events and people getting together to build community. Site Savvy and High Desert Cider value technology and community so being able to work together will be a fun opportunity and may even lead to consistent workshops down the road 😉
Available Drinks
We don't always know what will be on tap at the time because that changes depending on the availability of our kegs. We'll have three (3) ciders and three (3) beers on available. You can get a couple samples and then pick the one you'd like to have a full glass of.
Who should come to our workshop?
There's really no limit to who we think would benefit from attending! We'll be teaching some fundamentals, how to increase your SEO ranking, and how your website can be more valuable to you and your business or organization.
Maybe you:
started your business recently and need pointers on where to start for your website
have a small business and need help managing it
have a LARGE business and need help managing it
want to learn how to make websites yourself
are a website designer
There are lots of ways to use a website and we want to help you discover what will work best for you.
Specifically for starting businesses or small businesses, we like to give pointers on where to start. Normally budgets are tight or you have to move fast. At a certain point, you should just hire someone like our team but until you grow to that point, you're asking yourself, "How do I get started?" and "What should I avoid?" Sometimes that's almost just as important. Let us help you avoid as many big mistakes as possible.
What to Avoid
There's a lot of scammers out there that will do and promise a lot, but they may not actually be building something that's sustainable or gonna last once they're done working on your website. We teach a lot about how to build a good website. A lot of people can make a pretty website, sure. But how do you build a solid performing website? And how do you own it? We're here to help.
Tips
Here are some freebies for now and we'll repeat them at the event.
Make sure that you own your own domain name.
Make sure it is signed up with your email address, if you're the owner. You have to own your own domain name. It is so important that you should even have a password management system, which is easy and cheap now. We use 1Password, and they help keep track of passwords and keep those domains safe. Losing your domain is second only to having your whole physical infrastructure burned to the ground. It's catastrophic from an online marketing standpoint to lose your domain name. You have to get it, own it, and protect it.
Avoid services that want to tack on a bunch of add-ons to your website
Avoid services that give you 'radio ads… plus a website' or 'SEO service… plus a website' or a website…plus whatever else they can rope you into. Those service companies aren't really focused on the website. Make sure your website is getting the attention it deserves and much like your domain name, that it's on an infrastructure where if you stop paying someone for service, it doesn't disappear.
Website hosting
The only thing you should be paying monthly, in the worst case scenario, is hosting fees which is like $10 to $15 per month. In our case, it's $35 per month. You can get it as cheap as $5 per month, but we wouldn't recommend that.
Your question should be, "If I stop service with you, how much does it cost to keep my website up?" The answer should be:
Around $15 bucks a year for the domain name, which you should own.
Baseline website hosting cost. All you're doing is renting physical computer space somewhere to store the files.
If your website goes down because you stopped paying someone $300 a month – big red flag. That's not how this should be working. It's an indicator of how serious that service team is taking the actual website component.
We also want to stress that the people attending this event don't need to be the dedicated IT person or whoever is making those updates to your site, you could be the owner.
Mistakes Business Owners Need to Avoid
Do you know how many situations we've been in where the business owner hires us because they delegated the whole website project to their computer person, and then they either:
left,
passed away,
had a baby,
moved to Thailand,
the relationship broke down…
and suddenly, they don't have a website anymore. All of the critical infrastructure is gone. We especially want to talk to owners. We want to tell you what the bare minimum is as a non-technical person to make sure your online presence carries on.
We want to make sure your business is set up with the right systems and making sure have these things in place, so even if you did have someone else working on it, they are following proven processes and procedures.
SEO: Increasing Google Search Ranking
After talking with SEO experts, the first thing they say is to build out thorough service pages – about 1000 to 1500 words per page. Once you have some pretty solid static pages, then you can move on to blog posts that you're adding at least once a month.
We've heard the, 'Oh, we're not really the blogging type.' Listen, we can give you so many examples of what you could blog about and it doesn't matter what industry you're in.
Our gift to you
We're excited for you guys to show up to our event and learn everything that we have to show and teach! As a gift of attending our event, we'll schedule a free hour with you to analyze your website and recommendations we'd suggest as well as training on how to make those changes.
Event Speakers
You'll hear from Skyler, Ben, and Leah at this event. Learn more about our experience and what we have to bring to the table.
Skyler Young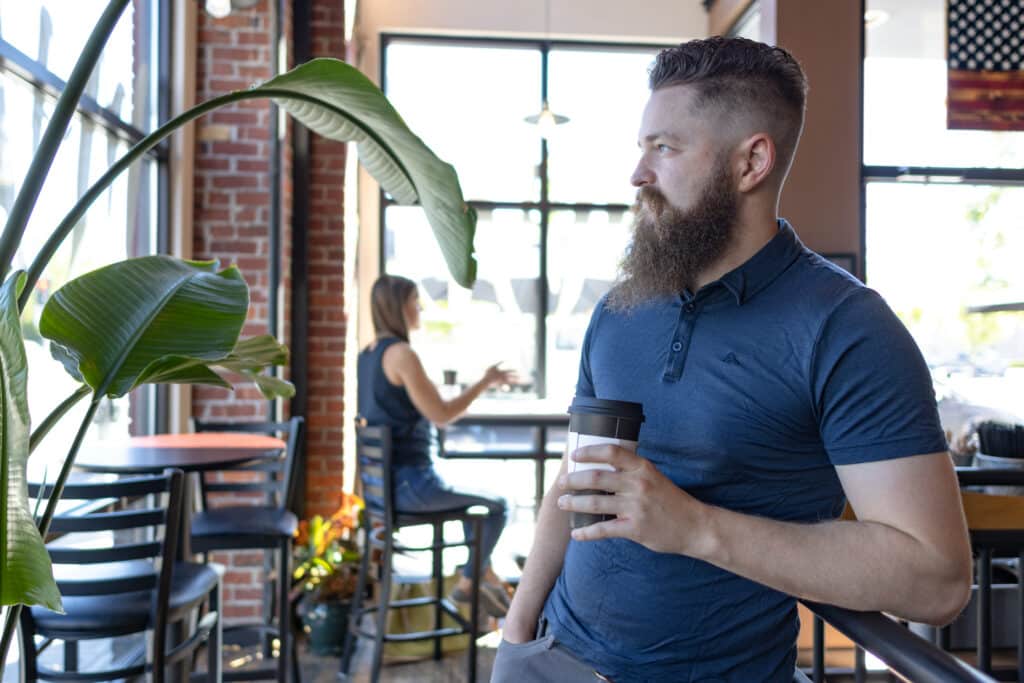 I'm a developer, programmer. I've been in this since 2008 advertising in LA for videography and special effects. I moved into websites in 2011 and have a lot of exposure to websites and marketing. To date, I've probably been a part of over 300 websites. I've been a programmer for software development and a mobile app developer and currently I'm mostly heading up like software as a service. That's a specialized search engine that we've built and maintain through Connect 211. I'm much more on the technical side of things.
---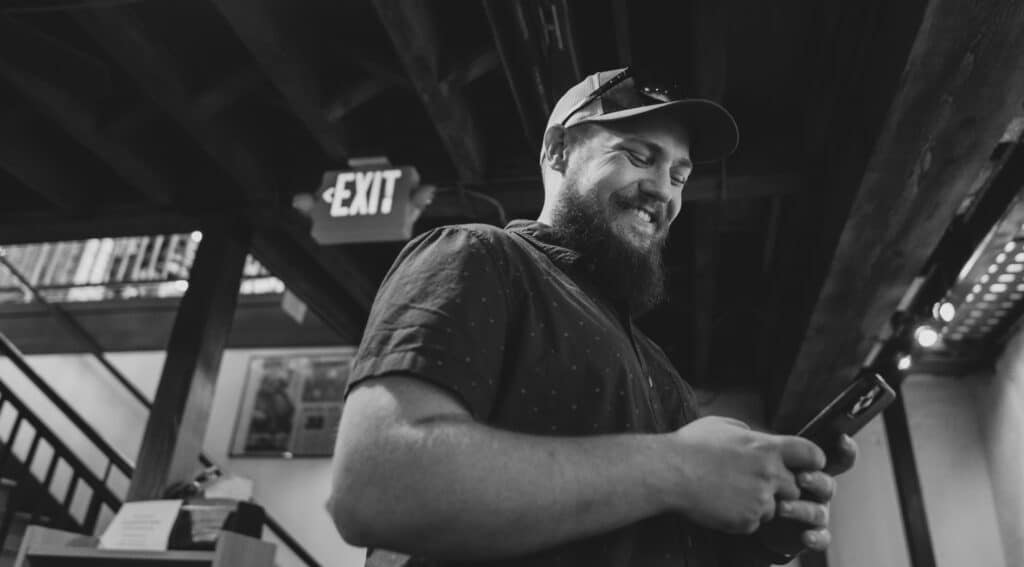 Ben Record
I'm a marketing project manager by trade. On top of co-owning Site Savvy, I'm also a co-owner of High Desert Cider, which is where our event will be! My skill set really lies in the marketing and business side of things. I like helping people pull a business strategy together with good effective marketing in various business types. I've been doing that since 2016: from banks to cideries to real estate to financing to Site Savvy. I'm working on a lot of problem-solving within different industries which allows me the ability to provide insight of 'Here's how you can look at it based on how another industry is looking at it and how we can apply that to you in your industry.'
---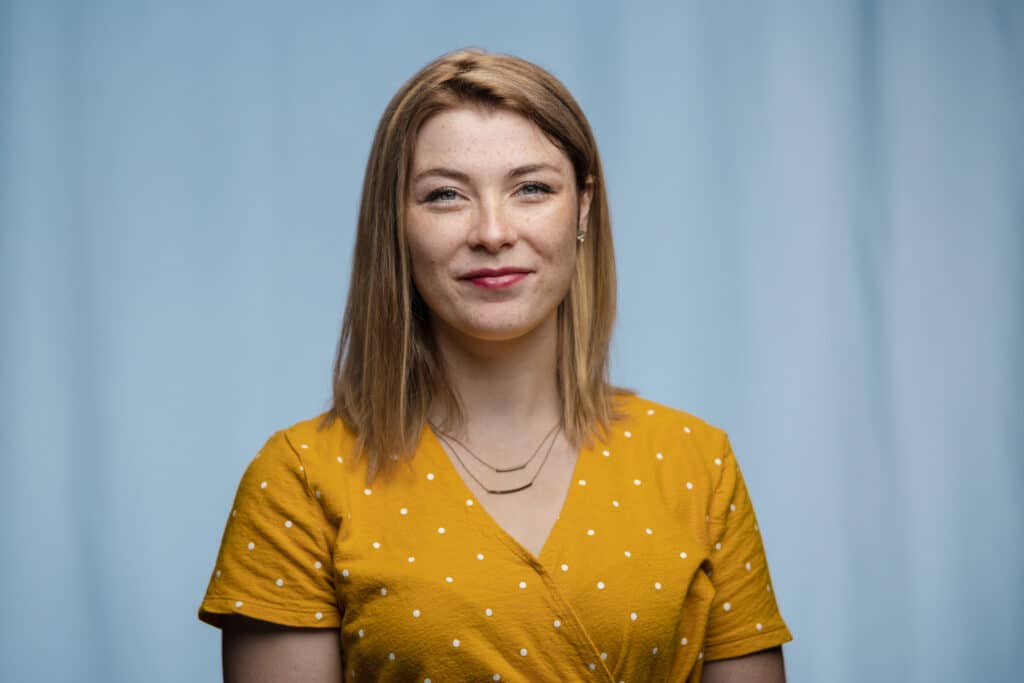 Leah Lakey
My background is in film production. Ever since elementary school, I was really into making music videos and adding every single filter and effect I could think of. As I got into high school I started competing in state and national competitions. In 2015 when we started Site Savvy, Skyler started teaching me how to make websites. I've learned how to make websites from a developer and I've been learning more design throughout the years. I'm feel like I'm getting a nice mix of a designer and developer mindset.
On top of that, I manage our marketing for Site Savvy.